Welcome to Your Family Orthodontic Home in Manhattan Beach
Welcome to the practice of Dr. Barney M. Hom, DDS, your trusted Manhattan Beach family orthodontist. Our practice prides itself on delivering personalized orthodontic care to every member of your family. With a warm, family-friendly environment and a range of treatment options, we're equipped to serve the unique orthodontic needs of children, teens, and adults alike.
Your Manhattan Beach Orthodontist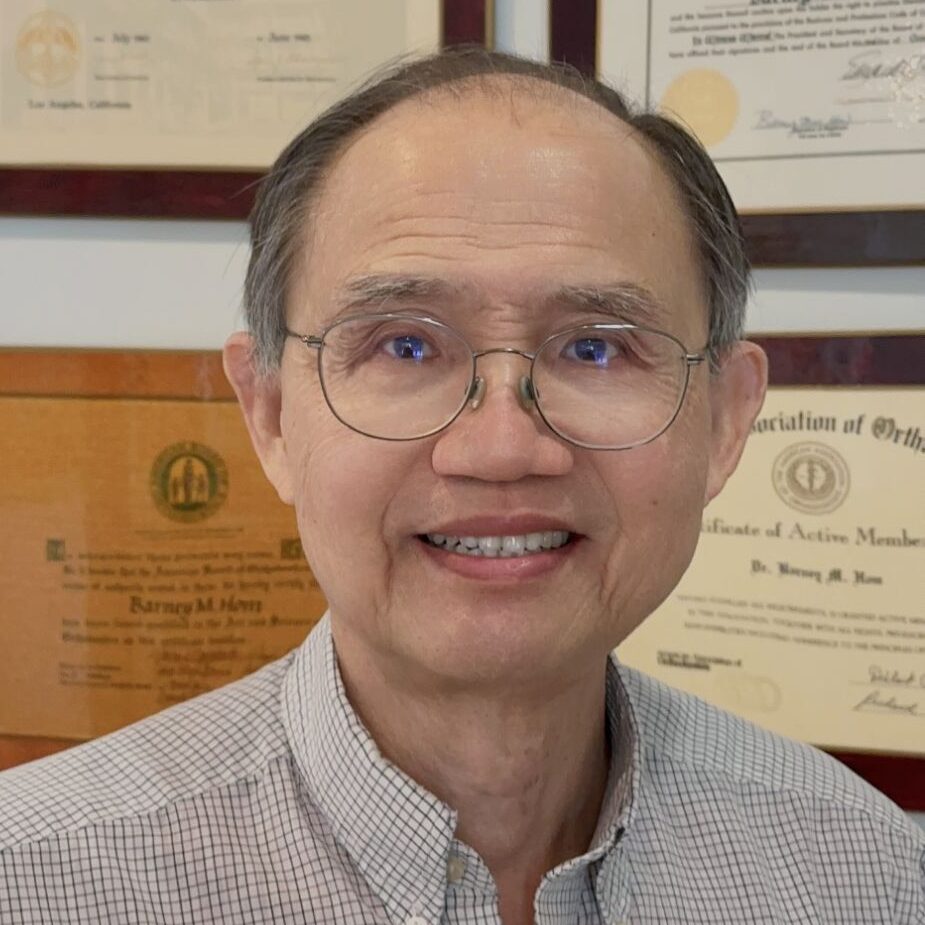 Dr. Barney M. Hom
Board-Certified Orthodontist
Dr. Hom is a distinguished board-certified orthodontist with over 35 years of experience in providing exceptional orthodontic care to the residents of Manhattan Beach, CA, and nearby areas. He holds a Doctor of Dental Surgery degree from Case Western Reserve University and a certificate in orthodontics from the University of California, Los Angeles (UCLA). Moreover, Dr. Hom has been an esteemed faculty member at UCLA's Orthodontic Department for over two decades and is board-certified by the American Board of Orthodontics. He is also a member of several prestigious dental associations, including the American Association of Orthodontists and the American Dental Association.
Coming from a family of accomplished dentists, Dr. Hom's dedication to creating beautiful, healthy smiles is deeply rooted. Outside of his practice, he is a family man who enjoys sports, traveling, and reading. If you're looking for an orthodontist with a wealth of experience, a strong educational background, and a genuine passion for patient care, Dr. Hom is the ideal choice. Visit his practice in Manhattan Beach to experience first-hand the compassionate and expert care that makes him special.
Orthodontic care for patients of all ages
Age shouldn't matter when it comes to orthodontic treatment. Everyone deserves to have a beautiful, straight smile that they can feel proud of, and everyone deserves to receive quality care from our team of orthodontics specialists. That's precisely why we offer a number of orthodontic treatments including braces and Invisalign, for children, teens, and adults at our office in Manhattan Beach.
The Early Advantage
Orthodontics for Children
As parents, we understand that you want the best for your child's health, and this includes their oral health. Early orthodontic treatment can often prevent more complex problems from developing in the future. The American Association of Orthodontists recommends children visit an orthodontist by the age of 7 to identify any early signs of orthodontic problems. Early detection allows us to proactively address these issues, often simplifying and shortening later treatment. With our caring and skilled team led by Dr. Hom, your child's orthodontic journey is in safe and capable hands.
Navigating Teen Years with a Smile
Orthodontics for Teens
Teenage years are often synonymous with orthodontic treatment. It's a time when permanent teeth have usually come in and developmental issues become apparent. However, we understand that teens lead busy lives filled with school, sports, and social events. Our practice offers a variety of flexible treatment methods to seamlessly integrate orthodontic care into your teen's lifestyle. Whether traditional braces or discreet clear aligners are the right fit, we're committed to making their orthodontic experience comfortable and positive.
Age is Just a Number
Orthodontics for Adults
It's never too late to achieve the smile of your dreams. As adults, we may have postponed or missed out on orthodontic treatment in our younger years. But with one in five orthodontic patients now being adults, you're not alone in this journey. Our practice offers a range of discreet treatment options, including clear aligners and ceramic braces, allowing you to straighten your smile without impacting your professional or social life. Let us help you unlock a healthier, more confident smile, no matter your age.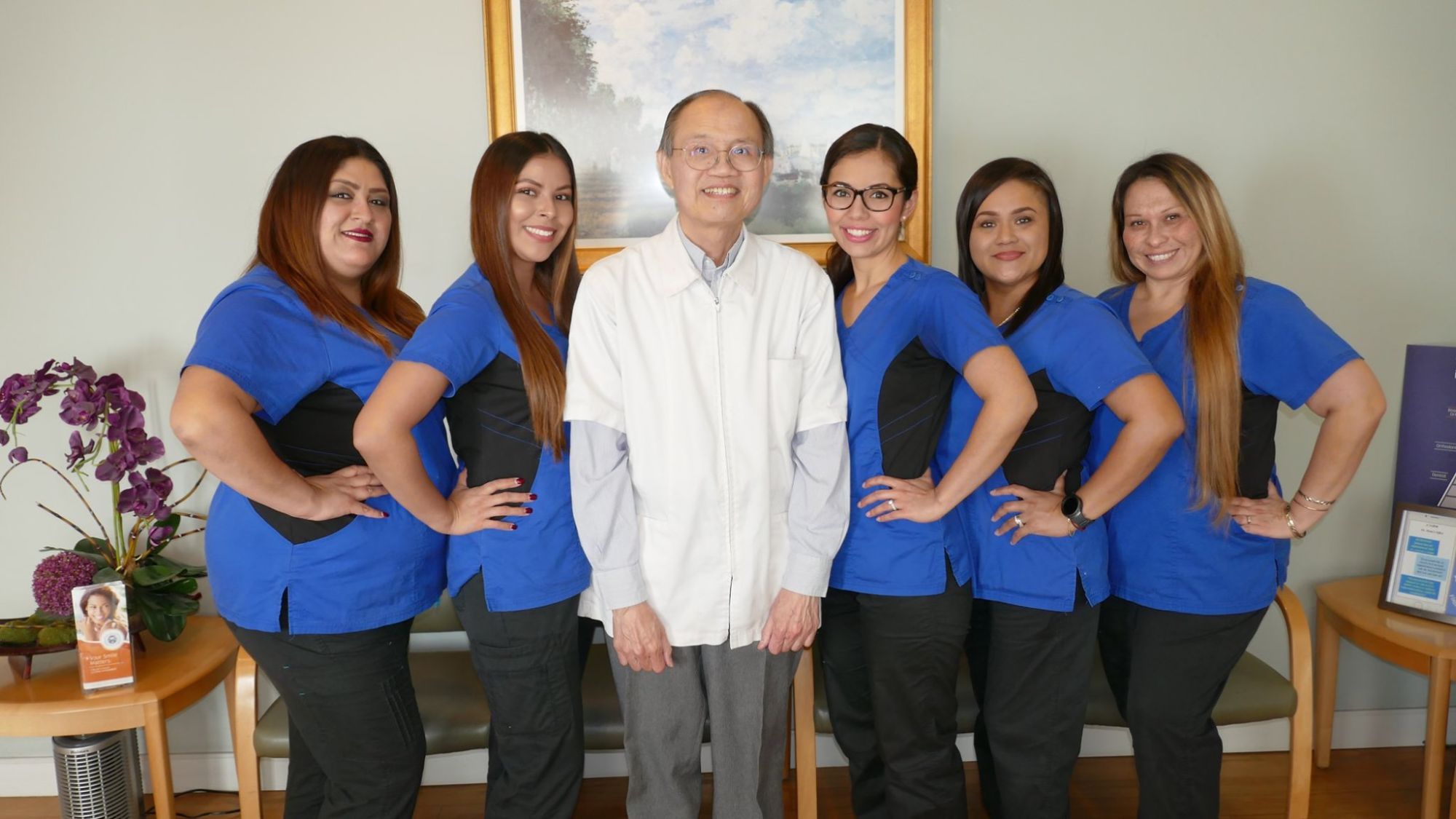 Start Your Smile Journey Today
Are you ready to transform your family's smiles and boost your confidence? Begin your journey with Dr. Barney Hom, your dedicated Manhattan Beach family orthodontist. From early interventions for children, flexible solutions for busy teens, to discreet treatments for adults, we're here to cater to your family's orthodontic needs. Don't wait - take the first step towards a radiant, healthy smile today. Schedule your consultation with us now.