Invisible Treatment
At Hom Orthodontics, we've got a perfect solution for treatment without braces — Invisalign.
Have you ever thought about improving your smile but aren't interested in drawing attention to your treatment? Or maybe you think braces will be too uncomfortable?
Invisalign® is an innovative modern solution for Manhattan Beach patients who don't want braces. This orthodontic treatment system uses powerful clear acrylic aligners that fit over your teeth to straighten your smile.
These clear aligners are nearly invisible, and with no wires or brackets, they're smooth and comfortable.
No matter what stage you're at in life, you'll love how our cutting-edge approach to treatment has minimal interference in how you live and maximum impact on how you look and feel about yourself. Invisalign clear aligners are an alternative to traditional braces for straightening teeth.
Not only that, but they're removable, so there aren't any dietary restrictions, and brushing and flossing is as easy as removing your aligners.
Many patients find Invisalign to be much more comfortable than traditional metal bracket braces, and our Dr. Hom's patients absolutely love it.
Most people around Manhattan Beach won't even know that you're getting orthodontic treatment. We have quite a few image-conscious teens and adults who choose Invisalign for just that reason.
If you're already unhappy with how your teeth look or feel, the last thing you want is to make yourself stand out even more. Since Invisalign aligners are clear, most people won't even notice them.
They also give you a better view of your teeth as they begin straightening, which is a great incentive to keep up the good work. Dr. Hom designs custom-made series of aligners specifically for your smile. Your aligner trays are made of smooth, comfortable, and virtually invisible plastic that fits snugly over your teeth.
Your teeth will move gradually into place based on your unique treatment plan. Since there aren't any metal brackets to fool with or wires to tighten, you just pop in a new set of aligners about every two weeks.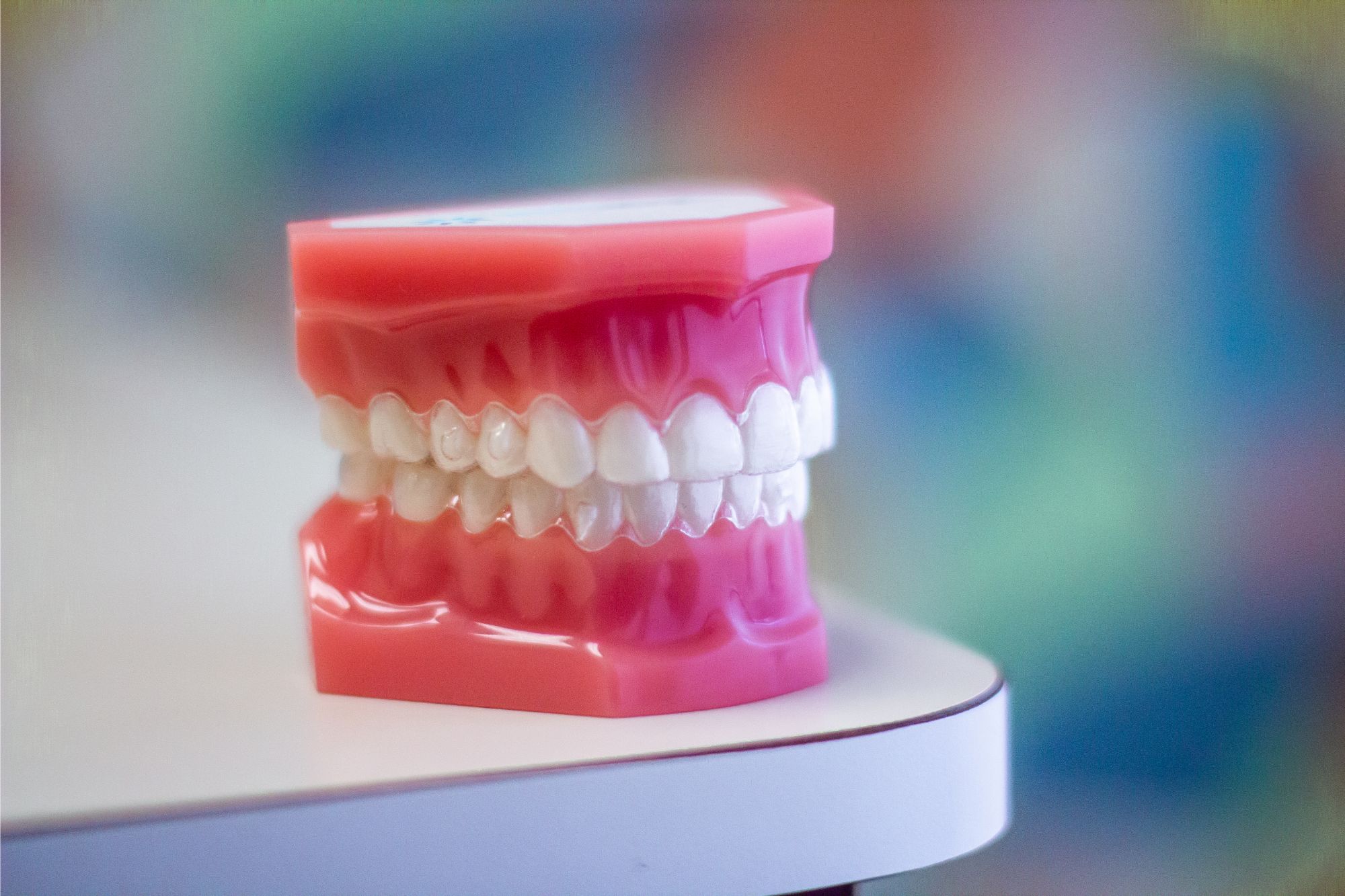 The Invisalign Process
To start Invisalign treatment, you'll visit our Manhattan Beach office, and Dr. Hom will examine your smile. Next, he'll create a personalized plan based on X-rays, pictures, and impressions of your teeth.
You'll get a series of aligner trays made from comfortable plastic and wear each set for about two weeks before moving on to the next one. They should be worn for 20-22 hours a day and can be removed when eating or drinking.
Since they're customized for you, they're perfect for straightening your teeth. The length of your treatment will vary, but it typically takes 12 to 18 months. Regular check-ups with Dr. Hom are necessary to monitor progress and receive new aligners.
It's easy to maintain your normal oral hygiene routine with Invisalign. You can simply take out your aligners, clean them, and carry on with your regular brushing routine.
Since the aligners are removable, you'll have to stick to the guidelines for wearing them throughout treatment to get the results you want. Dr. Hom will give you specific instructions, but you'll need to wear them for 20-22 hours a day so they can properly straighten your teeth.
Difference Between Invisalign & Braces
Right from the start, you'll notice that Invisalign aligners are different from traditional braces. They're made of smooth plastic, without any irritating metal components. This means they won't bother your mouth like metal braces would.
With Invisalign, you can easily take out the aligners before brushing and flossing, and then put them back in afterward. This simple routine allows you to maintain good dental hygiene while we work on straightening your smile. For the best results, we recommend brushing thoroughly after every meal and flossing every night before bed.
Taking care of your aligners is also essential to keep the treatment plan on track. You can gently clean them with water and a soft toothbrush, or use special cleaning kits available for this purpose.
Here's another great perk of using Invisalign clear aligners—no food restrictions! Unlike braces, you don't have to avoid crunchy or chewy foods. Since you remove the aligners before eating, you're free to enjoy all your favorite foods without worry.
Cost of Invisalign
When Invisalign first came out and the techniques were new and relatively difficult, Invisalign was quite expensive. However, now you can expect to pay about as much as you would for a comparable course of treatment with braces.
Is Invisalign Right for You?
While Invisalign is a fantastic treatment, it's not for every patient in Manhattan Beach. Dr. Hom may recommend another course for some complex alignment or bite issues or for those with bridgework.
We'll work together to find the right treatment solution at your free consultation. Schedule a free consultation at our Manhattan Beach office to learn if you're a candidate for Invisalign©.